Trek Hydration & Endurance - Piña Colada
Regular price
$32.99 USD
Sale price
$29.99 USD
Unit price
per
Sale
Sold out
Description

Each scoop of Trek is packed with high-quality ingredients to keep you hydrated, replenish electrolytes lost during exercise, boost endurance and reduce fatigue. Whether you're in the gym, on the trail or hitting the surf, Trek will keep you going longer.

- High quality electrolytes to keep you hydrated and performing at your best
- Clinical doses of elevATP® and Senactiv® to improve your endurance and keep you going longer
- Sugar free
- No unnecessary colors or dyes
- As always, a fully transparent label so you know EXACTLY what you're putting into your body.
Ingredients Breakdown

Full spectrum electrolytes

Electrolytes like sodium, potassium, magnesium and calcium play a key role in the body to keep us hydrated. We lose electrolytes throughout the day in our sweat, so it's important to replenish them daily, especially when participating in exercise or any physical activity.

Aquamin™ Sea Minerals

Aquamin™ is a trademarked complex of minerals derived from red marine algae. It is high in calcium and magnesium, two important electrolytes that help to prevent muscle soreness and cramping, in addition to 72+ trace minerals that help our bodies absorb the calcium and magnesium as well as support a healthier gut.

Taurine

Taurine is a common supplement ingredient that aids in hydration, proper electrolyte balance in the body, enhancing muscle contractions and delaying fatigue.

Betaine Anhydrous

Betaine is an osmolyte, meaning that it plays a key role in balancing the fluids in our bodies. In addition, betaine has been shown to improve our muscles power output during activity.

elevATP®

elevATP® is a trademarked ingredient that has been shown in clinical studies to increase the production of ATP, which our cells use for energy. This translates to improved endurance and a reduction in fatigue.

Senactiv®

Senactiv® is a trademarked ingredient that has been shown to increase the production of an enzyme that is needed to create ATP, which our cells use for energy. Senactiv® also promotes muscle recovery, improves endurance and even helps our bodies replenish old cells with new, healthy ones.

Choline Bitartrate

Choline is an important nutrient that has been shown to improve endurance, support brain health and lower cholesterol levels.
Directions

Suggested Use: As a dietary supplement, take one (1) scoop with 8-16oz of water as needed to stay hydrated and fuel your adventure.

Warning: For use by healthy adults only, not recommended for persons under the age of 18. Do not use if you are pregnant or nursing. Do not combine with other caffeinated products. Seek advice from a healthcare professional
before taking if you have any preexisting medical conditions to ensure it is safe to take this product. In case of accidental overdose, contact a poison control center immediately. Avoid alcohol and prescription stimulants while
taking this product. Exceeding recommended serving will not improve results and may cause serious adverse health effects. Discontinue use and contact a licensed healthcare professional immediately if you experience an unusually
rapid heartbeat, dizziness, severe headache, or shortness of breath. KEEP OUT OF THE REACH OF CHILDREN.

This product is produced in a facility that also processes milk, eggs, fish, shellfish, tree nuts, peanuts, soy, wheat and may contain trace amounts of all listed ingredients.
Supplement Facts
Share
Trek Piña Colada Supplement Facts
However you trek, bring TREK
Lifting, running, hiking, biking, surfing, kayaking, swimming - whatever your "ing" is, Trek will help you do it longer.
Non-Stim Energy

Stay Hydrated

Reduce Fatigue
Have a question on this product? We're here to help!
Customer Reviews
100
reviewers would recommend this product
Write a Review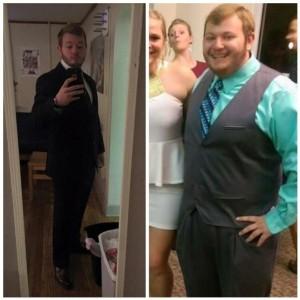 K
09/30/2022
Kyle

United States
I recommend this product
NAILED it
This product really checks all of the boxes for me: Flavor - 10/10, piña colada flavor is spot on. Sometimes I'll even sip on Trek on days I'm not being active just for the flavor. Hydration - I feel super hydrated whenever I use Trek. I sweat a lot at the gym and on hikes so I know I'm losing a lot of electrolytes. Trek is great for replenishing them and it helps me not feel so sluggish compared to when I am for sure dehydrated. Endurance - I've noticed significant improvement in my endurance, specifically during long workouts at the gym and on the days I go kayaking. I find myself not as fatigued as I usually am after a long day of activity. It's like an energy boost without caffeine or other stimulants. Overall, couldn't recommend Trek enough if you're an active person who wants to get more out of your hikes, workouts or whatever else you do!
09/13/2022
Louie P.

United States
I recommend this product
Pina Colada Goodness
This has to be my favorite Pina Colada flavored supplement, and I have been using supplements for over 15 years. Outstanding job, tastes exactly like a Pina Colada. They nailed it, very pleased with my purchase.
Thanks for your review! So glad you love Trek!
08/26/2022
Cole H.

United States
I recommend this product
Daily Supplement in our house
It gets the job done. My wife loves taking it back to class for the afternoon after her lunch break, and because I sweat so much I use it almost as an intra workout. Flavor 5/5 we even do half scoops sometimes just to have a tasty drink. I've gotta be honest, I was hired to do a photoshoot for the supplement and got it for free a couple weeks ago. My opinion is slightly biased, but we both genuinely like the product and really appreciate that there isn't any added dyes (who wants extra chemicals for no reason?) We are buying more when our free tub runs out.